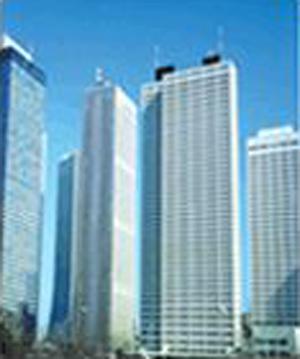 Central Air-conditioning
■ In the pursuit of energy efficiency
■ Humanized design with automatic cooling control and fresh air supply
■ Focusing on indoor air quality, adjust room temperature, humidity and oxygen content according to individual needs.
■ Underfloor air supply system: the air conditioning adopts the lower air supply, and the return air from the air vent area is filtered, cooled and pressurized, and then sent to the underground air supply area. The utility model has the advantages of small space occupation, simple installation, low noise and less energy loss. The air conditioner can automatically control the air supply temperature accurately, and the stepless regulation of the air supply is carried out by the frequency converter at the right time. The advanced PLC controller is used to monitor and control the unit itself and the terminal blower.
■ Two dynamic ice making technologies, ice making by cold water or by salt water, can be used for ice thermal storage under the condition that saving energy rate is up to 20%, and to supply chilled water stably with the use of low price electricity at night.
Precise Test Environment
Moon Group designed and constructed various of precise artificial refrigeration environment, such as the China's first automotive environmental laboratory (Guangzhou Dongfeng automobile performance laboratory). We have successfully simulated the various environmental temperature and wind conditions required by the scientific experiments, and can reproduce various environmental factors such as ambient temperature and wind flow in the laboratory, which can provide reliable experimental guarantee for the research of high and sophisticated industries.
■ Shanghai GM Dongyue Automobile Co., Ltd
■ Shougang NEC Electronics Co., Ltd
■ Kunming Cigarette Factory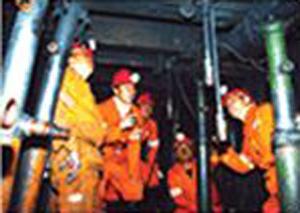 Solutions to Heat Harm in Mine
With the increase of the depth of the mine and the temperature of the mining surface, the working temperature under 700 meters deep is about 38 ℃, and the temperature increased to 43 degrees and the humidity reached 100% when the depth reached 900 meters, which puts forward higher requirements for the technical and safety performance of solutions to heat harm in mine.
Cooperated with Shandong Xinwen, Henan Zhenglong, Huainan coal mine and other coal design institutes, we explored the development and application of "underground air conditioning". On the basis of screw air conditioning unit, we developed explosion-proof design and a screw air conditioning unit which is suitable for partial cooling in the well. The chiller will be put on the side of the underground blower tunnel, and the ice water will be made in the underground to cool down the temperature of circulating water to 5-7 ℃. The air cooler is placed in the underground mining face, and the cold water is sent into the air cooler through the water pump and then returned to the water chiller after heated by hot air. The air in the tunnel is cooled and sent to the working face by the fan to cool down and reduce humidity. It has a good operation result.