Moon Environment Technology Co., Ltd was founded in 1956 and listed on Shenzhen Stock Exchange in 28th, May, 1998 with stock code 000811. With its major business lying on the research & development, and manufacturing of industrial refrigeration, commercial refrigeration, and central air conditioner as well as providing integration and packaged service for air conditioning system and refrigeration system, Yantai Moon has already become the leading enterprise in refrigeration and air conditioning industry.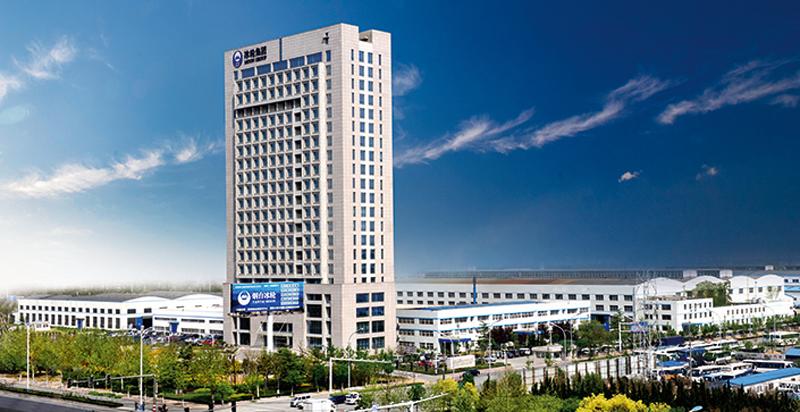 Yantai Moon, including its headquarter and four industrial parks, spans an area of 1 million square meters. It has twelve subsidiaries, with Yantai Moon Compressor Co., Ltd. as its wholly owned subsidiary, which is mainly responsible for the manufacturing of refrigeration compressor – the key component of air conditioning system and refrigeration system. Yantai Moon is equipped with one national-recognized enterprise technology center, one class-A engineering design institute, one overseas production base and six Sino-foreign joint ventures.
Yantai Moon has been rated as one of the top 100 machinery enterprises in China, the best economic benefit enterprise, top 30 competitive enterprise and etc. Besides, Yantai Moon also reaped the second prize of State Science and Technology Prize for its featured product – screw refrigeration compressor, which was also rated as the China Famous Brand Product when the award was just released. Moreover, Moon – our brand is also recognized as the China Famous Brand, and the first batch of competitive brand released by Chinese Ministry of Commerce.
With constantly creating value for customers as its core value, and screw compressor production technology as its core technology, and over fifty years' endeavoring in refrigeration equipment's research & development & production, Yantai Moon successfully produced over 500 featured products, which could be classified into eight series. The eight series include freezing, refrigeration, quick-freezing, freeze-drying, ice-making, fresh keeping, air conditioning and cooling. These products could be found in various fields, including chemical engineering, hydropower industry, coaling, pharmaceutical industry, food refrigeration, food freezing and food processing, low temperature shipment, artificially cooling system and etc. Besides that, Yantai Moon also possesses a systematic integration capacity for providing design, manufacturing, installation and other comprehensive services.
Thanks to the constant innovation, Yantai Moon is always the top enterprise in China's refrigeration field, and it occupies many "Number One" in the field, such as the largest core product market share, the largest export volume, the most intellectual properties, the only enterprise which obtained an independently intellectual proprietary right for the core technology of screw refrigeration compressor in China, the only enterprise which obtained an independently intellectual proprietary right for grain chiller in China (National strategic grain reserve project), the only qualified enterprise for the production of semi-hermetic compressor, the only enterprise capable to manufacture hermetic, semi- hermetic or open drive screw compressor, and the enterprise which is outfitted with the largest working medium performance test room in this field.
Never cease to innovation and creation, which is always Yantai Moon's business vision since its establishment. Thanks to the vision, Yantai Moon successfully produces a scientific management model which could well meet customer's requirement. Moreover, with the cooperation of industry-university-research, Yantai Moon keeps achieving technical breakthroughs; With advanced production machinery, product's quality is well ensured; With systematic integration technology, Yantai Moon's service feature is well displayed.
In Yantai Moon, we provide one stop service, also named as "Butler Service" , which has become the major business items of our company. In this way, safe, eco-friendly, and energy saving products could be well supplied. Meanwhile, systemic solutions and systematic services for industrial refrigeration, commercial refrigeration, central air conditioner and environmental technologies are also provided by Yantai Moon.
With a leading enterprise in global market as its aim, Yantai Moon endeavors to create maximum benefits for our customers, employees, partners and even the whole society by continuous technical innovation and management optimization. Only in this way could eco-friendly and energy saving products be manufactured and international refrigeration technology could be improved.