Moon Environment Technology Co., Ltd was founded in 1956 and listed on Shenzhen Stock Exchange in 1998 with stock code 000811. Now we are the largest research and development as well as export base for refrigeration equipment and air conditioning products in China. Since our establishment, we have been committed to the innovation on refrigeration technology, based on which we can provide our customers with high quality refrigeration and freezing equipment and solutions.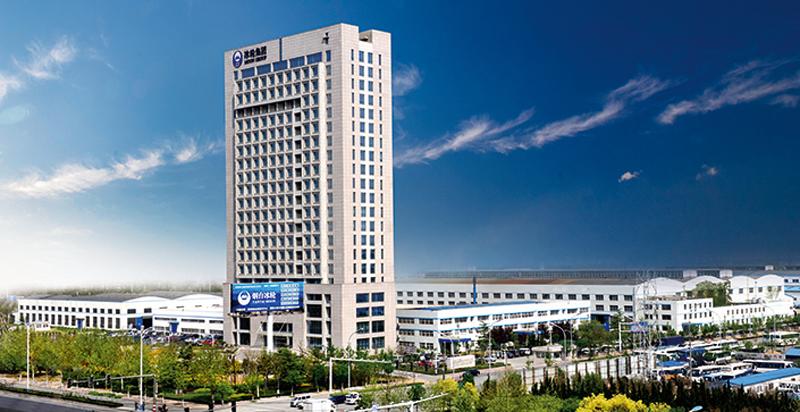 Being a responsible enterprise, Yantai Moon always pays a close attention to the harmonious development between human beings and nature, and thus we design and manufacture all our products based on safe, energy saving and environmental friendly technologies.
Yantai Moon is situated in Yantai, Shandong Province, which is on the west coast of the pacific ocean. Across the sea to the east are Japan and Korea. Yantai Penglai International Airport has more than 40 international and national airlines, and the port of Yantai is one of the top ten seaports in China with shipping lines to more than 170 countries and regions. These guarantee a comprehensive connection with the world.
Our mission
Constantly Create Value for Customers
As a leading industrial and commercial refrigeration solutions provider in China, we keep pace with the latest technologies so as to provide stable, and low maintenance, high quality equipment sets for industries such as food processing, cold storage, petrochemical, semiconductor, chemical, hydroelectricity, coal, and more.
In cold chain field, Yantai Moon holds more than 60% domestic market share. In overseas market, more than 400 customers from 80 countries and regions have benefited from our products and after sales services.
Yantai Moon, a leading refrigeration solutions provider is your ideal partner in temperature control field!
On January 16, 1956, Yantai Public-Private Partnership Machine Repair Factory came into being, which was the predecessor of Moon Environment Technology Co., Ltd

In 1966, we developed independently the first 4AV-12.5 reciprocating compressor in China.
In 1978, we successfully produced a screw compressor.

In March 1980, our company was renamed "Yantai Refrigerator Factory".
On December 18, 1992, Yantai Moon Air Conditioner Co., Ltd. was established.

On February 21, we established a joint venture with Dunham-Bush Group, named Dunham-Bush Yantai Co., Ltd.
In October 1996, Yantai Ebara Air Conditioning Equipment Co., Ltd. came into being as a joint venture that we set up with Ebara Corporation.

On November 28, 1996, Moon Environment Technology Co., Ltd was established as the core company of Yantai Moon Group Co., Ltd.
On May 28, 1998, Moon Environment Technology Co., Ltd was listed on Shenzhen Stock Exchange.

On July 28, 1998, our Thai Office was established, which symbolized the first step of our internationalization strategy.
In 2001, we cooperated with Dunham-Bush Malaysia BHD to establish a joint venture, Hartford Compressors Yantai Co., Ltd.

In 2004, we set up Yantai Hyundai Heavy Industries Co., Ltd. together with Hyundai Heavy Industries Co., Ltd.
In 2005, Cabero Heat Exchanger Yantai Co., Ltd. was established as a joint venture by YANTAI MOON and CABERO Wärmetauscher GmbH & Co. KG.

On June 1, Yantai Moon (Vietnam) Co., Ltd. was established.
In May 2012, the headquarters of YANTAI MOON was moved to No. 1, Binglun Road to integrate and optimize the internal resources. Our company image was also significantly improved and we turned a new leaf.

On September 19, 2012, we purchased Dunham-Bush Group, a world-renowned group in the central air-conditioning industry with a history of over 100 years. Through this purchase, we improve the industrial chain of temperature control industry.
In August 2013, the demonstration project of replacement of R22 by NH3/CO2 passed the acceptance of the expert groups of Ministry of Environmental Protection of People's Republic of China and United Nations Environment Programme.

On August 7, 2015, Yantai Moon (Indonesia) Co., Ltd. was established in Jakarta. It involves in both marketing and service.