1. Project Planning
Yantai MOON is an integrated specialist in refrigeration systems and air conditioning systems. Backed by our decades of experience in industrial and commercial refrigeration industry, we are able to provide our valued clients project design service. To illustrate, we can help clients design the refrigeration equipment and select other processing equipment according to client-side production capacity. Workshop and factory layout design service is also available.
2. One Stop Service Center
Technical consultation
According to project demands, we will provide project design, as well as refrigeration equipment, processing equipment and warehouse equipment model selection and supplier recommendation services.
Resource sharing
Based on our worldwide marketing and service network and our wide client base, we can provide our customers with abundant business opportunities and assistance.
Financing service: By making use of national industrial policies, export credit insurance, etc., we can provide our clients with accesses to financial services so as to realize maximized capital efficiency.
3. Engineering Design
Dedicated to design and innovation, we are able to offer you optimized refrigeration solutions according to application-specific demands, from project design, building construction design, steel structure building design, to water and electrical system design for the refrigeration system.
4. Equipment Matching
We can provide our clients with all equipment needed in a refrigeration system. Included are refrigeration compressors compatible with ammonia and Freon refrigerant, auxiliary refrigeration equipment, food processing equipment, air cooler, air compressor, and air conditioning products.
In addition to above, we can provide many other types of production equipment, including slaughter line, fruit and vegetable processing line, warehouse equipment, etc. Through long term cooperation with these equipment suppliers, we have great advantages in purchasing cost. In addition to price advantages, we can also help clients save the time and cost needed for selecting a credible supplier.
5. Logistics and Transportation
Empowered by an experienced team specialized in international logistics, we can help you resolve all issues in relation to equipment transportation, from SAP material management, professional packaging design, to fast custom clearance.
6. Installation and Commissioning
We have a qualified team responsible for engineering installation and whole process management for each of your projects. We can provide installation guidance, equipment testing and commissioning, as well as turnkey projects.
7. Equipment Maintenance
Worldwide marketing and service network, composed of 26 marketing and service centers, enables us to provide you localized, timely services and spare parts supply.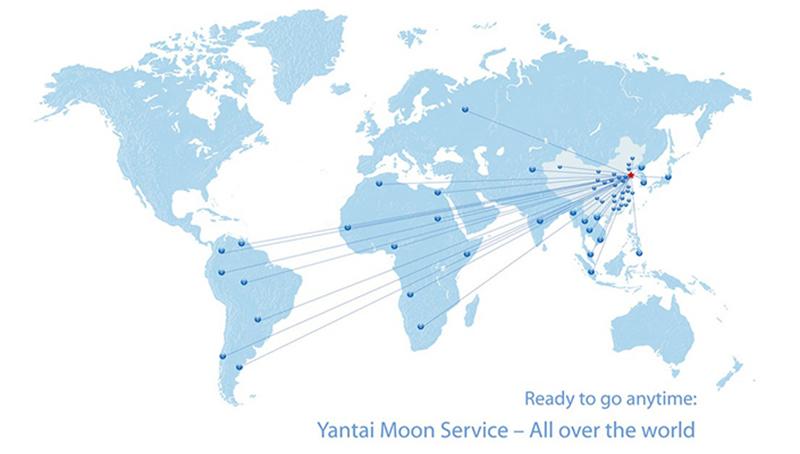 8. Technical Training
After equipment installation, we can send specialized personnel to offer operation training service.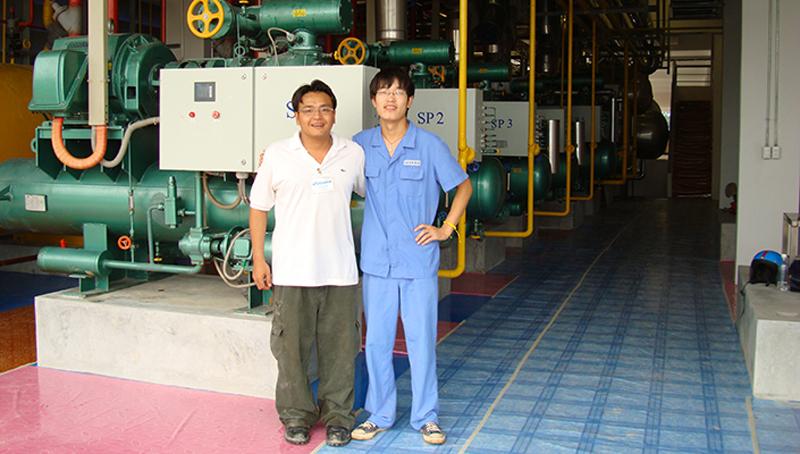 9. Follow-up Services
We offer each of our clients personalized service solutions and visit our clients at least twice a year, so as to respond to clients' demands and get feedbacks on product improvement.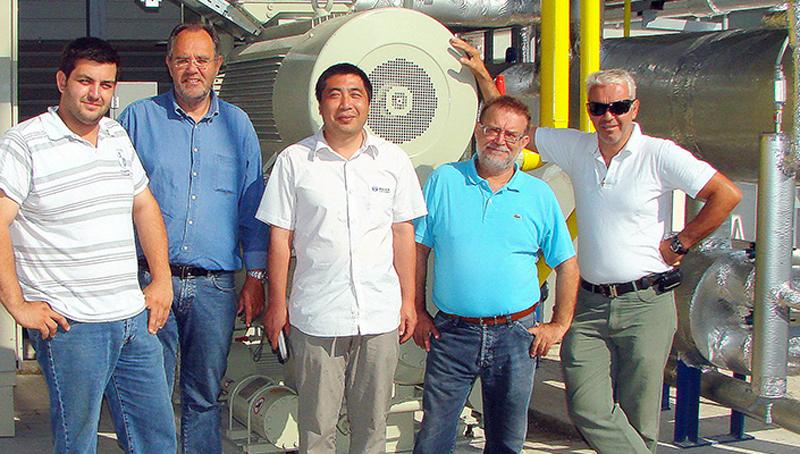 10. System Improvement and Upgrading
Our range of new technologies can be used for not only the production of new equipment, but also the improvement and upgrading of installed equipment. In order to achieve optimized system efficiency, enhanced reliability, and reduced running cost, we can help clients improve, upgrade, or replace the system equipment by utilizing the latest technologies, according to client-side budgets and equipment running conditions.