BCH Copper Refrigeration Evaporator Air Cooler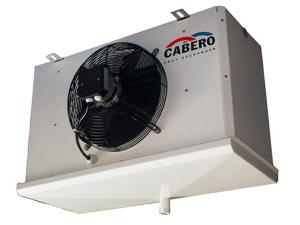 Industrial air coolers are commonly used refrigeration system parts. This collection of air cooler is designed with copper tube and aluminum fins.
Specifications of the Evaporative Cooler
Fin spacing: 4mm, 6.8mm
Evaporation area: Customized according to client-side demand
Accepts refrigerant such as ethylene glycol solution
Installation method: suspended mounting
Founded in 1956, Moon Environment Technology Co., Ltd has been ranked as Top 100 enterprises in machinery industry of China. It is the first-class cold & hot system integration service expert, and has been leading the technology development of China's refrigeration and air conditioning industry for a long term. Moon Environment Technology Co., Ltd always aims at creating a better life for the human being and providing safe, environmentally-friendly, energy-saving refrigeration equipment and sincere service for the worldwide users. We provide customers with complete hot & cold system equipment solutions to meet users' specific and exact requirements, and realize sustainable development.