Screw Compressor Water Source Heat Pump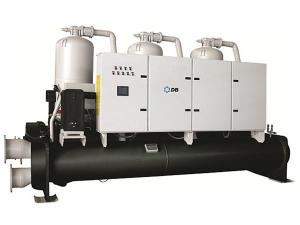 Using renewable low-grade energy, the WCFXHP heat pump with screw compressor comes with obviously higher energy efficiency than other air cooled and water cooled chiller systems. The water source heat pump or ground source heat pump delivers high-performance solutions for heating in winter and cooling in summer, characterized by extreme versatility, high energy efficiency and environmental protection.
The heat pump unit has found wide applications in petrochemical, pharmaceutical, medical and health care, transportation, machinery manufacturing and food processing industries. It can be used in the central air conditioning system and technical air conditioning system for large buildings.
Founded in 1956, Moon Environment Technology Co., Ltd has been ranked as Top 100 enterprises in machinery industry of China. It is the first-class cold & hot system integration service expert, and has been leading the technology development of China's refrigeration and air conditioning industry for a long term. Moon Environment Technology Co., Ltd always aims at creating a better life for the human being and providing safe, environmentally-friendly, energy-saving refrigeration equipment and sincere service for the worldwide users. We provide customers with complete hot & cold system equipment solutions to meet users' specific and exact requirements, and realize sustainable development.