Air Cooled Screw Heat Pump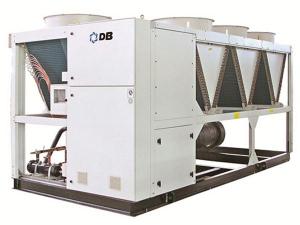 ACDXHP/ACDX(HP)-R Series
This series air cooled scroll chiller or heat pump provided with hermetic screw compressor works using air as its cold source. It can be directly mounted on roof or in outdoor space, thus saving floor space, shortening mounting cycle, facilitating control and management and reducing initial cost of investment. The air cooled heat pump has been extensively used in shopping mall, hospital, hotel, factory, office building and many other places.
ACDS(HP) Series
The air cooled chiller or heat pump in modular design is featured by proven air conditioning technology, stable performance, flexible design, ease of installation and control, etc. It is ideal for the places where water source is in severe shortage and low noise level is highly required.
Founded in 1956, Moon Environment Technology Co., Ltd has been ranked as Top 100 enterprises in machinery industry of China. It is the first-class cold & hot system integration service expert, and has been leading the technology development of China's refrigeration and air conditioning industry for a long term. Moon Environment Technology Co., Ltd always aims at creating a better life for the human being and providing safe, environmentally-friendly, energy-saving refrigeration equipment and sincere service for the worldwide users. We provide customers with complete hot & cold system equipment solutions to meet users' specific and exact requirements, and realize sustainable development.