Modular Air Handling Unit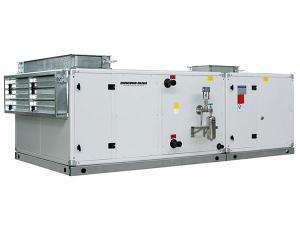 The DMA series modular air handling unit also referred to as AHU is a highly customizable unit that brings modular components together in a unique operating system. The modular air handler comes with extremely flexible design and its overall dimensions can be made to customers' individual needs. As a leader in HVAC system, YANTAI MOON takes pride in supplying the most competitive air handling units with high quality, high performance and cost effectiveness.
Founded in 1956, Moon Environment Technology Co., Ltd has been ranked as Top 100 enterprises in machinery industry of China. It is the first-class cold & hot system integration service expert, and has been leading the technology development of China's refrigeration and air conditioning industry for a long term. Moon Environment Technology Co., Ltd always aims at creating a better life for the human being and providing safe, environmentally-friendly, energy-saving refrigeration equipment and sincere service for the worldwide users. We provide customers with complete hot & cold system equipment solutions to meet users' specific and exact requirements, and realize sustainable development.